Press Conference of Ananjan Studio, 20th February 2018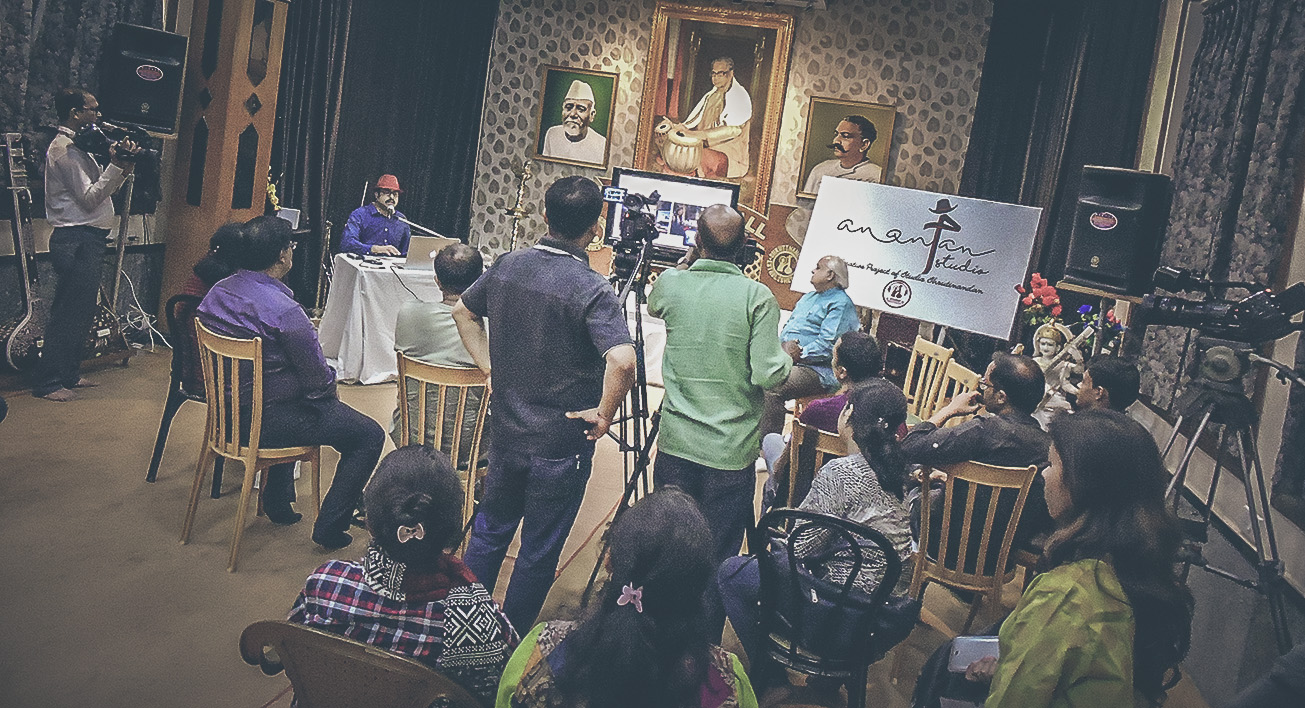 Press Conference of Ananjan Studio, 20th February 2018
There is nothing but the Tabla.
Ananjan Studio conducted a press conference at Shrutinandan on 20th February 2018. The major themes that were discussed in the conference were the announcement of the first ever video series of 'How to record Indian Acoustic Instruments.' This conference was presided by the legendary sound engineer Mr. Daman Sood, eminent Hindustani classical vocalist Pandit AJoy Chakrabarty and the renowned Tabla maestro Pandit Tanmoy Bose.
The official release and demonstration of music producer Ananjan Chakraborty's latest research on sound : 'Electronic Classical Music' took place. The name of the first venture of Electronic Classical Music is 'A Tabla Song' which is available now on Ananjan's official Vevo channel.